How Laurel Black Design helps…
Professional Service Providers
Spell out your value with the right marketing tools and get the clients you want.
We know how crucial it is to make a powerful case for quality professional services. Whether you're an attorney, engineer, accountant, financial advisor, insurance agency or strategic consultant, we'll help showcase your value with energy, finesse and grace.
In a crowded marketplace and a restricted economy, growing firms need the advantages of smart marketing that's well-planned and well-executed. Our award-winning work has given that edge to our clients for decades.
Let's chat! Contact us for a
free
half-hour consultation. Email laurel@
null
laurelblack.com or call 360-457-0217 and let's get started!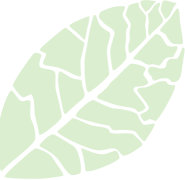 CONSULTING & CREATIVE SERVICES
Communications
Content Planning
Business Collateral
Branding
Web Design
Advertising
Logo Design
Print Design
Usability
Laurel showed us what a real professional design process was. She learned our business and our vision. She next found a creative way of representing that vision in a logo design that hit the mark. And equally impressive, it was all done from 3000 miles away. The end product has helped us completely re-brand the fi rm and given our employees a great sense of pride and identity. Thanks LBD!"