Meet Laurel's Team
When the work gets complex, the team gets going! Thanks to these talented colleagues, I'm able to offer expanded services for a variety of larger projects.
Laurel's Fellow Creatives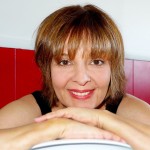 Pam Saxon, Saxon Creative
Pam is an award-winning art director and design professional, helping businesses uncover their true brand so they can be clear, strong and compelling in their visual marketing efforts.
"I understand business and because of that I prioritize communication and value. If your marketing materials are 'pretty' but aren't returning sufficient ROI, then they are failing. I partner with my clients so that their marketing materials become business assets instead of just another expense."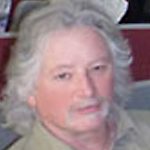 John Gussman, Doubleclick Productions
John became interested in photography as a means to share the natural beauty he observed in his travels. After earning a degree in photography, he began working full time in 1973 as a staff photographer for a newspaper in the San Francisco area. Moving to Washington State in 1979 to be closer to wilderness, he began to photograph this new natural playground.
In 1982 John began his own business, Doubleclick Productions, and found he had a natural talent for photographing architecture and location work. After over three decades, John has come full circle in his career and now focuses his attention on capturing landscapes, people and adventure, wildlife, and the outdoor lifestyle with both a still camera and with video. Working locally and abroad, he does many projects to help tell the stories of non-profit and environmental groups and the importance of speaking out for the planet.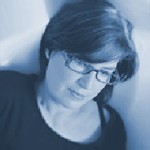 Ellen Emmerich, Emmerich Design
Based in New York City, Ellen creates outstanding visual concepts and marketing support for her clients in financial, publishing, legal and health-related services. Her degree from Rhode Island School of Design followed by art direction for NY ad agencies and corporations led to the founding of her own firm in 1998. Ellen specializes in strategy-driven campaigns for web media featuring search engine marketing (SEM). Ellen enjoys collaborating with other committed creatives on both coasts.