Rebranding the
Port of Port Angeles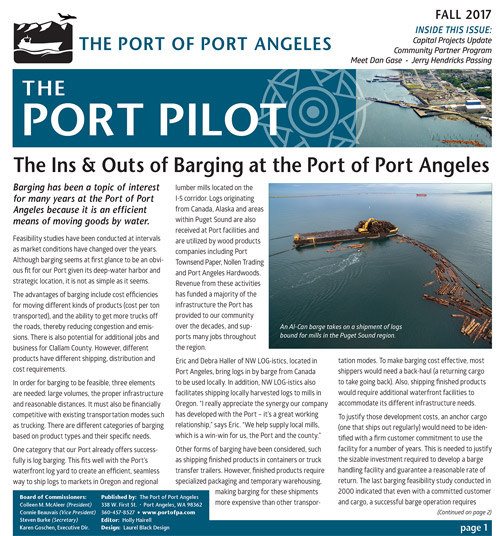 The Port of Port Angeles is a leader in economic development on the north Olympic Peninsula in Washington State. In recent years, the Board of Commissioners and Port staff have taken a more active approach to marketing, communications and community outreach.
In 2016, the Port's Board of Commissioners decided that the Port's logo was in need of an update. The Port had commissioned the previous logo on the occasion of its 75th anniversary in 1998. The Board of Commissioners tasked Laurel Black Design with creating a refreshed identity that would more clearly align with the value that the Port provides to its customers, tenants and agency partners.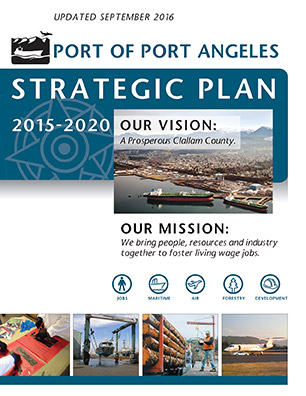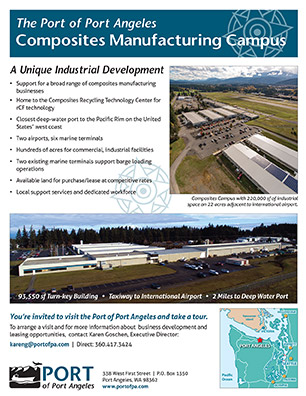 The assignment was to build on the concepts of the old logo, rather than develop a completely new design. The result is a new logo that pays homage to the historic strengths of the Port while portraying its true position as a 21st century regional leader in industry and economic development.
The new visual identity has been used to rebrand many of the Port's marketing and communications materials, including the Strategic Plan, the quarterly newsletter, staff business materials and marketing collateral. Other projects in the works include a total refresh of the Port's web site and the Port's signage.
"The Port of Port Angeles has several business lines and a variety of customers and constituents," said Port Commissioner Colleen McAleer. "As a crucial economic link between our region and the world, it is vital that we present a professional, consistent and contemporary image to our markets. The Board is very pleased with our new brand identity."
If you'd like your public agency to benefit from this kind of branding uplift, fill out and send my contact form or call me at 360-460-1834.